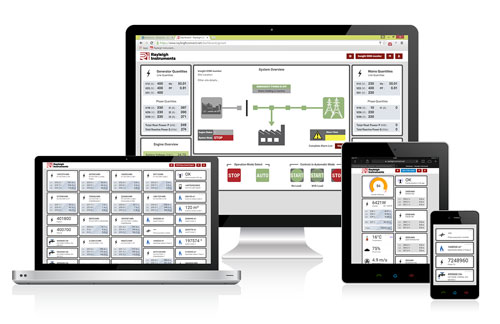 The President of the United States Barack Obama and the German Chancellor Angela Merkel are due to open Hannover Messe 2016 which is the world's most important trade fair for industrial technology. The show runs from Monday, 25th to Friday, 29th April in Hanover Germany. President Obama is due to appear at the exhibitions official opening ceremony on Sunday, 24th April and is scheduled to accompany Merkel on the traditional opening tour on Monday morning. Approximately 5,000 companies from 70 countries will be exhibiting at Hannover this year making it a 'must visit' event.
Rayleigh Instruments are delighted to be exhibiting again at the exhibition after their very successful appearance last year. Rayleigh will again be showing their Cloud based remote monitoring, control and billing system rayleighconnect™ along with their fantastically successful easywire® system for the rapid wiring and installation of Multifunction Energy Meters and Three Phase Current Transformers - again both systems are expected to generate a tremendous amount of interest. They will also be showing a raft of brand new products at the show - watch this space!

rayleighconnect™ - the Remote Monitoring and Control Solution
Rayleigh Connect is a cloud based energy management and remote control software package. Users can access the software online from any terminal (PC, Ipad or smart phone) that has connection to the internet, or offline if required. Applications are also available for IPhone, IPad and Android devices.When used as an energy management metering solution it allows the user to record data from one up to 4096 electricity, gas, water, heat meters or temperature sensor. Any device with pulse outputs or RS485 modbus can be connected via an interface module. These devices then transmit the collected data to the software , at a selectable frequency from once per minute up to once per month. When used with MID approved energy meters the system can also be used for automatic remote billing (upgraded licence required).
Pictured above - rayleighconnect™ user configurable dashboard screens on various devices.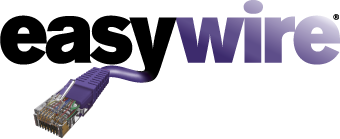 Save Time, Save Money with easywire®
UK and EU Patent Approved - more countries to come.
A unique concept that dramatically reduces the wiring/installation time of multifunction power meters and current transformers by 90% - the original and best.
These savings are made possible due to the innovative design of both the current transformers and the meters, which allow plug in connectors to be used for both current and voltage input/output. An RJ45 lead is used for connecting between the three phase current transformer and meter, and 'readymade' plug in leads are used for the voltage input
Why not come along and discover a host of product innovations and latest technology - get your

FREE Ticket Here
You can find Rayleigh Instruments in Hall 12 Stand D29 - we look forward to seeing you.