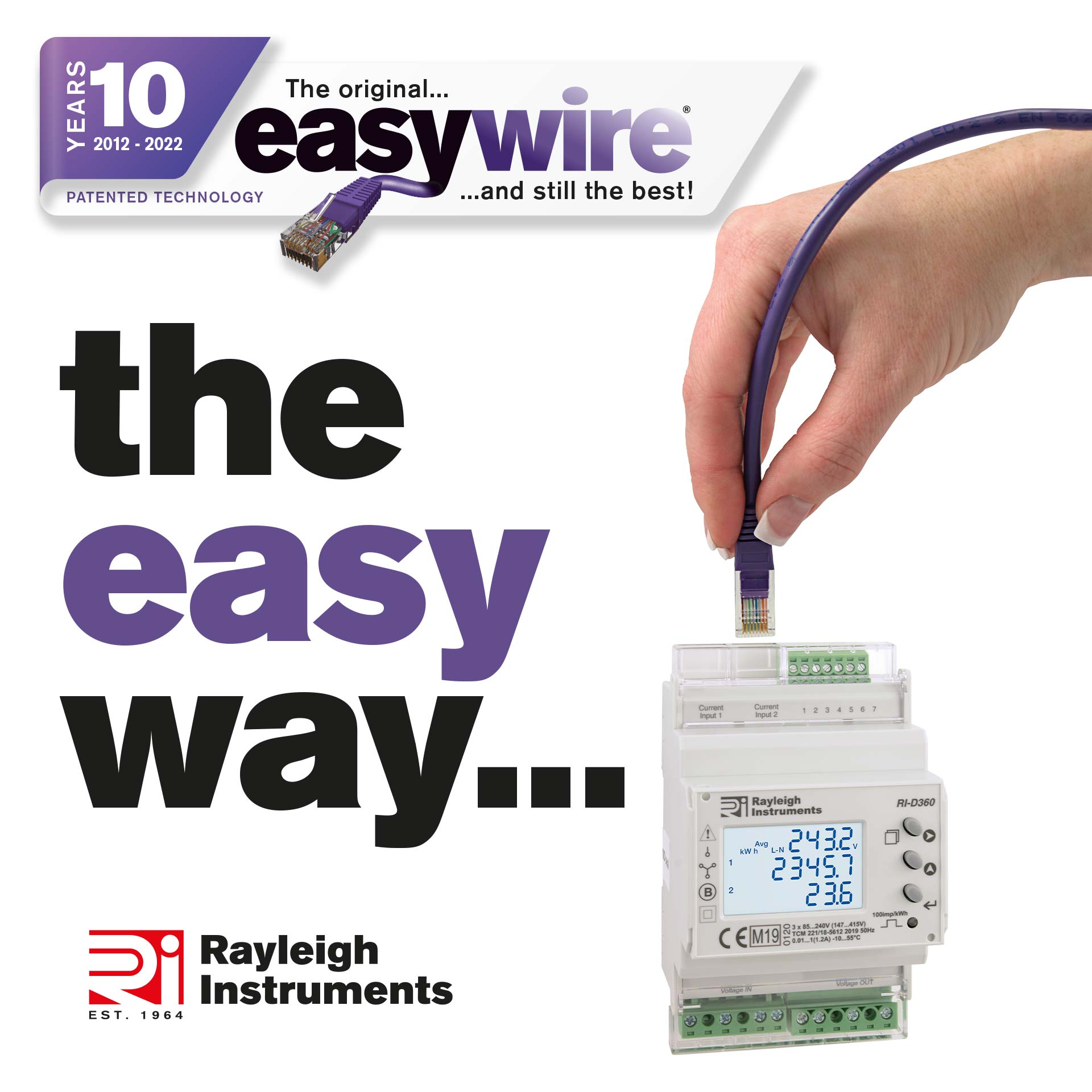 easywire – revolutionising the metering market for the last 10 years!
In 2012 Rayleigh Instruments patented and launched the groundbreaking Easywire range.
This unique new concept provided labour savings to normal wiring and installation times of around 90%, significantly reducing costs as well as eliminating the potential for errors and taking the market by storm.
With thousands of systems around the world now using Easywire, the range has evolved over the last 10 years to include MID, Single Load, Split Load and Quad Load meters, as well as adapters for use with standard CTs.
Although numerous 'similar' products have been launched during this time, Easywire by Rayleigh Instruments remains the original and best plug & play system on the market.
Check out our videos below and follow the link for more information.
easywire® Panel Meters
easywire® DIN Rail Meters
easywire® modular
Further Information

For products, click here :

easywire® Products

To make an enquiry, click here :

easywire® enquiry