The RI-F220 Multi-Function meter has all the power of our RI-F200 meter just in a smaller 72mm case!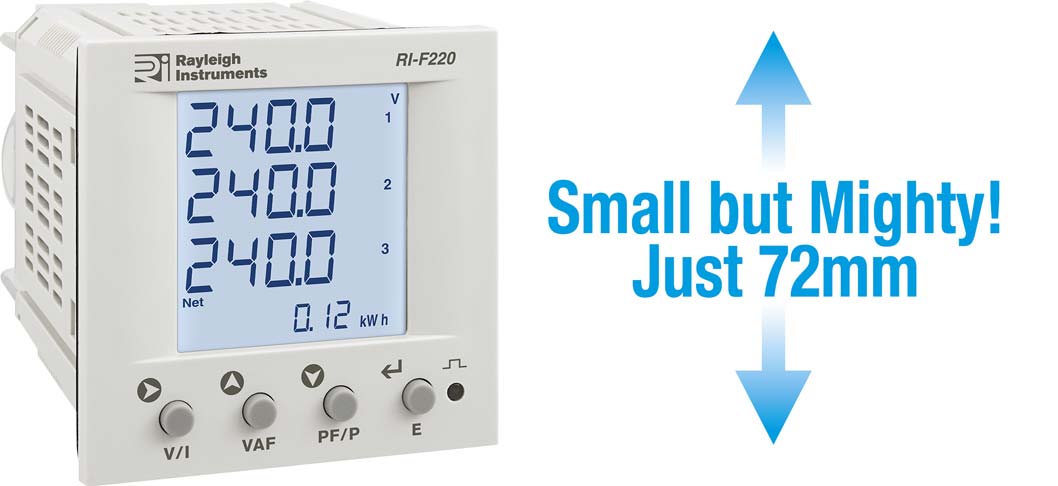 As standard, the RI-F220 comes with pulse output and Modbus RS485 communication and has all the usual specifications.
DIN 72 panel-mounted
-/1A or -/5A current transformer input
Single-phase or three-phase network compatible
Programmable voltage and current transformer ratio
Active energy class 1
Reactive energy class 2
True RMS measurement
High definition white backlit LCD display
Simple programming and operation
Pulse output and Modbus communication
Auto and manual page scrolling
For more information check out the RI-F220 product page HERE .