Links and Affiliations
Please Note
We aim at all times to provide quality links to web sites that are related to our company and market area.
We cannot however be responsible for, or control the content of these sites or how they interact with your PC.
All copyrights and trademarks on linked sites are the property of their respective holders.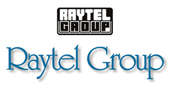 Raytel Group Limited
Provides Central Services and manufacturing capability for Raytel Group companies including Rayleigh Instruments Limited and Raytel Security Systems Limited.
Visit : http://www.raytel.co.uk
Raytel Security Systems Limited
Raytel Security Systems specialises in the manufacture and supply of controlled entry and access systems for many types of secure areas including:-
Door Entry - entry controlled by a porter, concierge, occupant of apartment or office.
Access Control - automatic access by means of card, code or proximity token.
Barriers & Gates - low voltage automated gate and barrier systems for domestic and light industrial applications.
CCTV - complete CCTV solutions including cameras, domes, keypads, screens and DVR's.
(Part of the Raytel Group of Companies)
Visit : http://www.raytelsecurity.co.uk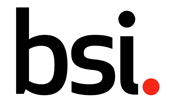 BSI
British Standards is the National Standards Body of the UK, responsible for facilitating, drafting, publishing and marketing British Standards and other guidelines.
Visit : http://www.bsigroup.com

ESTA - Energy Services and Technology Association
ESTA, the Energy Services and Technology Association's aim is to help industry design, construct, update, operate, and manage facilities at a lower energy cost, while improving sustainability and reducing CO2 emissions.
Visit : http://www.esta.org.uk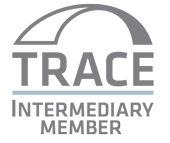 Trace International Inc.
TRACE is a non-profit membership association that pools resources to provide practical and cost-effective anti-bribery compliance solutions for multinational companies and their commercial intermediaries (sales agents and representatives, consultants, distributors, suppliers, etc.). TRACE provides several core services and products, including: due diligence reports on commercial intermediaries; model compliance policies; an online Resource Center with foreign local law summaries, including guidelines on gifts and hospitality; in-person and online anti-bribery training; and research on corporate best practices. For multinational companies, TRACE provides a practical and cost-effective alternative to increasingly expensive and time-consuming corporate compliance. For commercial intermediaries, TRACE offers a marketing advantage by creating a bridge between them and companies doing business internationally. For more information about TRACE, please visit their website using the link below.
TRACE International Inc. (TRACE) has successfully completed a TRACE Standard due diligence review of Rayleigh Instruments Limited. TRACE has granted Rayleigh Instruments Limited a certificate of membership signifying the company's commitment to transparency in international commercial transactions.
Visit : http://www.traceinternational.org
ROSPA - The Royal Society for the Prevention of Accidents
Rayleigh Instruments are members of ROSPA (The Royal Society for the Provention of Accidents).
ROSPA are a registered charity and have been at the heart of accident prevention in the UK and around the world for almost 100 years.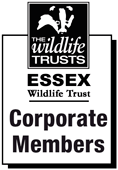 Essex Wildlife Trust
Rayleigh Instruments (as part of the Raytel Group of companies) is Corporate Member of The Essex Wildlife Trust. The Trust is one of the leading conservation charities and has over 35,000 members. It manages and protects 7,200 acres of land on 87 nature reserves, 1 nature park and 7 visitor centres.
Visit : http://www.essexwt.org.uk