Easywire Current Transformers and Energy Meters
Save Time, Save Money
A unique concept that dramatically reduces the wiring/installation time of multifunction power meters and current transformers.
These savings are made possible due to the innovative design of both the current transformers and the meters, which allow plug-in connectors to be used for both current and voltage input/output. An RJ45 lead is used for connecting between the three phase current transformer and meter, and 'readymade' plug-in leads are used for the voltage input.
The meters are provided with both input and output voltage connections which allow up to 32 meters to be daisy-chained to a common supply voltage via the first meter.
Substantial labour savings.
Elimination of wiring errors.
Increased safety. Internal circuitry limits high voltages if current transformer is disconnected under load.
No need for current transformer shorting terminals.
Proven design - successfully in service.
Simple plug-in connection for both current and voltage inputs/outputs.
Reduced testing time.
Choice of 5 three phase current transformer frame sizes.
Choice of 2 meter designs.
Less qualified installers required.
Fully EMC tested and CE certified.
Supplied with or without cables to suit your requirements.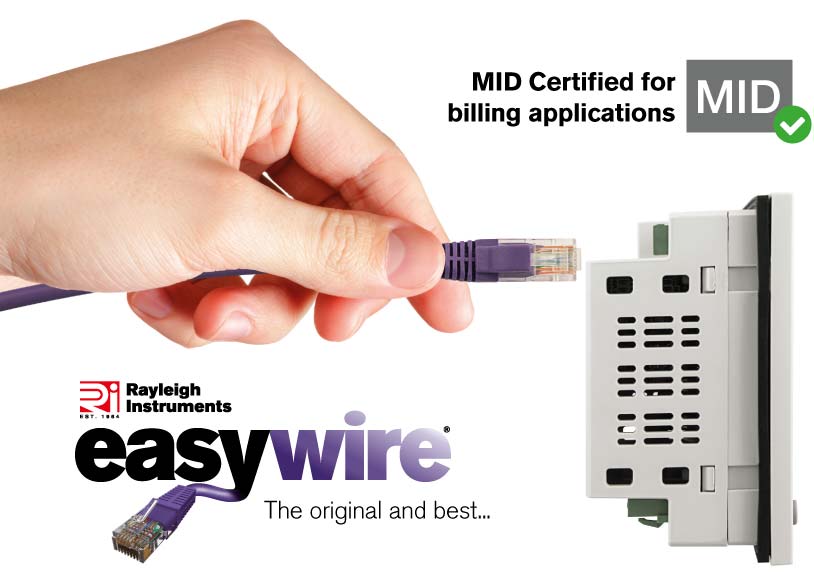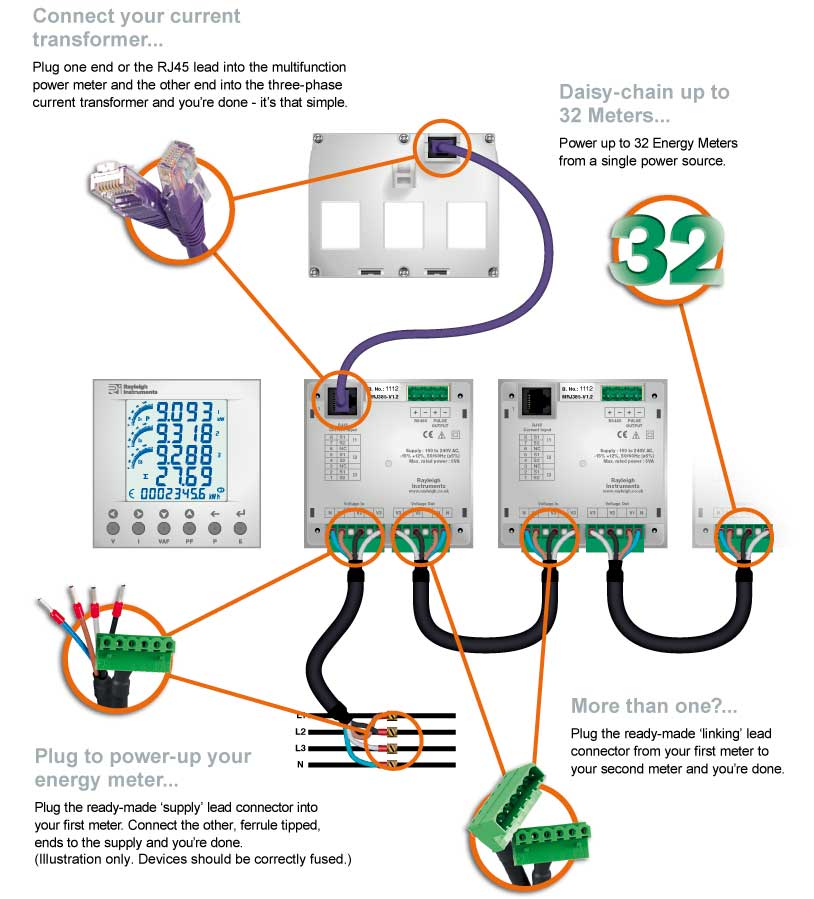 Not convinced?... then watch the movies!